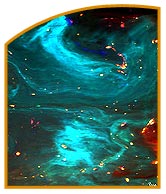 Rung International is a leading manufacture and supplier of premium quality water based inkjet soluble dyes. Water soluble dyes used in inkjet inks must render colors that are highly saturated and percolated. In different type of vehicles, different forms of dyes are used. Usually, these dyes refract very less quantity of light. Also, several forms of dye stuffs have been defined such as acid, base, direct or reactive for applying in water based soluble inkjet inks.
Salient features:
Our high quality water soluble dyes are acknowledged due to the following characteristics :
Outstanding light fastness and surface tension
It has high tinctorial strength
Variety of bright colors are available
Comprises very low content of calcium, iron, chloride and sulfate
Extremely pure
These dyes use water as the vehicle of colorants. Water based soluble inkjet dyes are highly suitable for applications which require high intensity and vast range of colors gamut. They are one of the most common dyes rendering vast variety of colors. Also, while fabricating them, they are least expensive to manufacture used for business as well as commercial purposes.
Colors available:
Cyan
Magenta
Yellow
Black